Printed adhesive tapes serve as an excellent source of information (company names and logos, websites, contact information).
Adhesive tapes with printing are designed to seal paper cartons, boxes and other transport packaging. They also facilitate the identification of goods, serve as a security feature as well asa form of cheap and very effective promotion.
Product parameters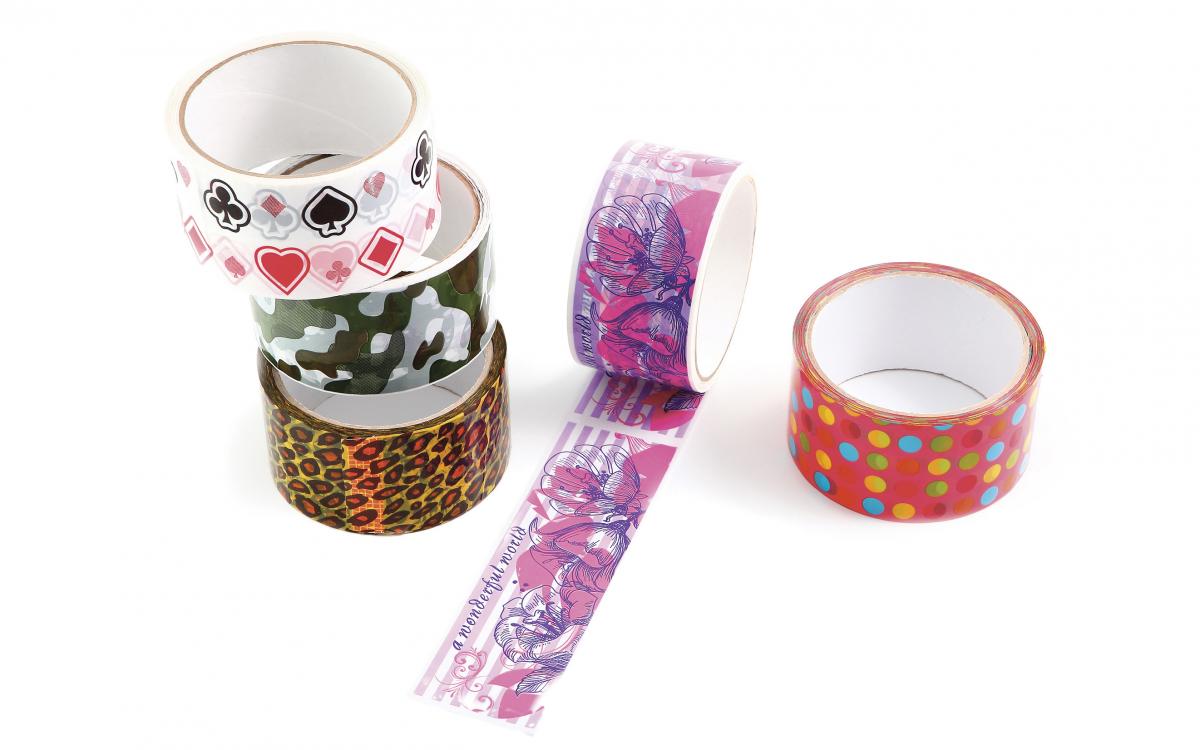 PRINTING OPTIONS
1 - 3 colors for small production series up to 360 pcs, top printing technology (printing on BOPP adhesive film).
1-8 colors + photo print for production series exceeding 360 pcs, sandwich technology (printing under BOPP film).
Option to produce adhesive tape with colored ground: full surface ground coloringbased on the Pantone specification, or coloring of the film or adhesive.
Background base colors: white, brown, transparent.
Photo printing only for the amount exceeding 720 pieces.
Printing in a standard size 76 mm in 1 - 2 colors.
Optional special printing with UV-resistant colors.
SOLVENT PVC ADHESIVE TAPES 
TECHNICAL SPECIFICATION:
ACRYLIC adhesive:
Water based adhesive. Universal, it achieves 100% adhesive effect quickly uponthe application.
HOT-MELT adhesive:
Synthetic rubber based adhesive. Universal, it achieves 100% adhesive effect with a slight delay upon the application.
Suitable for the application within a wide range of temperatures
SOLVENT adhesive:
Natural rubber based adhesivewith additional adhesives.
Superior and strong performance – the highest quality.
We also produce double-sided adhesive tapes.
Ask for product